Bermuda Rowing Club Membership Fees*
| | |
| --- | --- |
| Senior (65 yrs+) | $210 |
| Junior (under 21yrs) | $210 |
| Patron | $610 |
* Fees will be pro-rated for NEW members joining during the year.
Membership dues pay for coaches, insurance, gas, rental fees, rower regatta food, boat maintenance, and other seasonal expenses.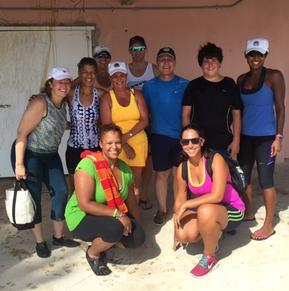 Bermuda Is A Great Place To Learn To Row!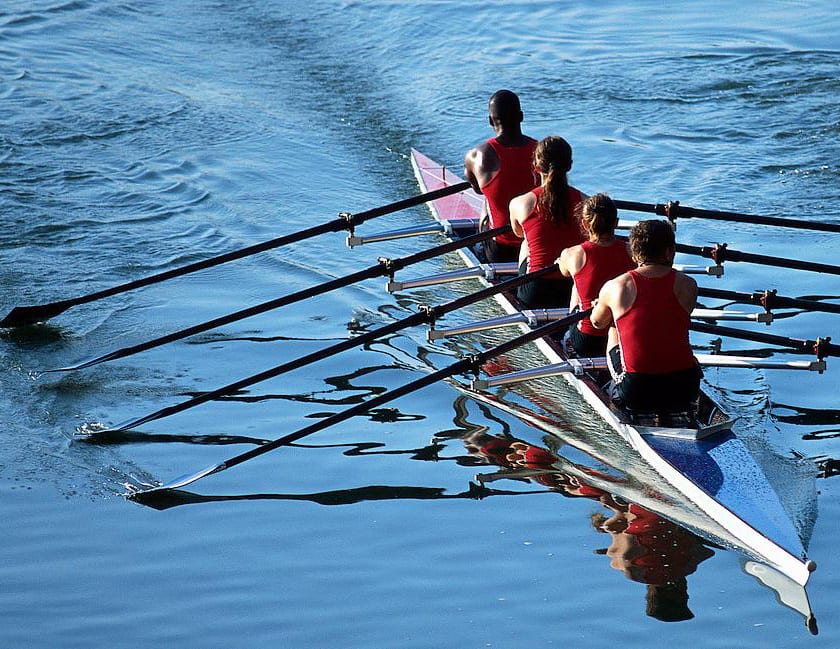 Officers
Of The Bermuda Rowing Association
Directors

Barbara O'Shaughnessy VP

Amanda Sodergren

David Stubbs
Rowing is non-impact, so there is no jarring to the joints and muscles. Rowing works every muscle in the body, especially the smile muscles. You only exert yourself as far as you are comfortable with. Please refer to the site here for a chart of the major muscles worked… http://www.concept2.com/us/training/muscles_used.asp  Particularly useful muscles are the legs, shoulders, tummy, and the ones one usually sits upon!
We row in squads of similar athletes and encourage mixed crews. Age is not a factor and see below for fitness recommendations. You will feel a glow of achievement and camaraderie gliding in our Olympic-standard shells.
No, we welcome all those who are interested in rowing or are experienced. We have an Open House policy for visiting rowers who would like to join us for a few outings during their vacation.
Yes, usually for four weeks in July. We employ a professional coach from North America. Coaching takes place three sessions per week, mostly meeting at 6:00 AM and finishing at 8:00 AM. This can be twice or three times during the workweek; we also use weekends. Rowing is a technical sport, so three times per week is the minimum necessary to acquire the skills.
After four weeks of coaching, you will be pretty proficient and wanting to expand on the fun and speed, or just having fun on the water with your new friends. You will be a full member, so you are most welcome to join in all of our regular rowing and social events. Your coaching will continue after the course as required, and all post-course coaching is done for free by our volunteer coaches.
On-water days, Tuesday and Thursday evenings 6:00 PM – 8:00 PM, and Saturday and Sunday mornings 9:00 AM – 11:30 AM. We also have gyms sessions Tuesday and Thursday evenings at the gym at the Royal Amateur Dinghy Club when we are not on the water.
Yes. As a BRA member, you can book single sculls which are at the RHADC dock. We will assess you for safety and skills before you can book boats. You can, however, row with more experienced athletes if they have booked a boat. We will also teach you to drive the coach/safety boat so that you can get to White's Island outside regular rowing sessions.
Yes, we will try to find your crewmates of similar experiences. They will sometimes put you with more experienced rowers so that you can progress faster if you wish.
Our rowing boats are on White's Island. We meet at the RHADC dock and are ferried out to the island in our 16' safety boat.
That depends on the wind direction. Mostly along Harbour Road and through Paradise Lakes. We also use the area alongside Front Street and round Fairylands to Spanish Point. We have the most beautiful rowing arena in the world.
There are a lot of loads placed on the muscles and bones, and sustained focus is required. There is not a specific age, but it is important to have reached 'physical maturity' if you want to row. Girls often mature sooner, and there is a wide range of ages for both sexes when this happens.
Rowing is with one oar per person.
Sculling is with two oars per person.
They are quite different disciplines, and both need to be coached.
"Rowing" is often used as a generic term for both disciplines.
This is usually used in North America as a description of rowing with one oar. "I row sweep," or "I scull."
Well, it will certainly help, though you do not need to be 'very' fit. Certainly, your Body Mass Index should be in the 'normal range or just above. A good level of fitness will help you to learn more quickly and to enjoy the sport. It is preferable that you establish a good level of fitness before starting your rowing career.
Not really. You will start with learning techniques and very gradually build the amount of physical effort. If you are overweight at the beginning, good technique will be difficult to attain.
Flexibility is the key to rowing, as you need to be able to come to a squat position at the beginning of the stroke and be able to lean back at the finish in a semi-tummy crunch. Six packs are attainable.
Please consult a sports doctor before considering rowing. This is the case for any physical ailment.
No. Most of the power comes from the legs during the drive element of the row and then finished off with a strong shoulder movement to clear the oar from the water. The arms are basically used as a connector between your shoulder and the oar handle. Rowing is all about pushing with one's legs and not pulling with one's arms.
We will endeavor to match you up with athletes that you would feel comfortable with. It always helps to bring along a friend and learn together. Having a training buddy always help with self-discipline, too, especially early in the morning!
Tops
We start off sculling. The hands overlap during the stroke and end up against one's torso. So please, no baggy tops or your thumbs will get caught in your shirt, and the boat will become unstable. A form-fitting top is best. If it is windy, then bring a windbreaker to stay warm while waiting on the dock. Once rowing, you will warm up very quickly.
Shorts
Cycling-type shorts are best and something with a thickish seat. Just nothing too baggy, please. Avoid pockets as thumbs get caught in these.
Gloves?
Sorry, no. Sculling is all about 'feel' for the boat; that cannot be achieved with gloves. We will show you how to hold (not GRIP) the oars so as to minimise the risk of blisters.
Shoes
Please bring 'aqua shoes/ reef walkers.' They should not have a large 'bulb' at the back of the heel as this interferes with safe extraction from the shell in an emergency. Most sports shops and the Phoenix Stores sell them. Go for the budget end of the line.
Please do not wear rings or necklaces. Rings induce blisters, and necklaces can get caught in your oars and 'over you go'!  Watches should also be removed or turned so that the watch faces downwards.
Plenty of water, at least a liter (and two if it is hot weather). Please arrive hydrated.
Sunblock greater than factor 20.
A hat with a peak.
This is VERY important to us. We have a Social Secretary who rallies everybody together to help out with socials. Rowing is a very sociable sport as we go through quite a lot together. We also meet at members' homes for parties and regatta prize-givings.
Please see the membership form on the website as the costs vary with age. [$610 to be a Patron (we are a charity) $430 for adults and $210 for those under 21]. Our membership year starts February 1, and fees are time-apportioned for new members. The cost of the learn to scull course, or junior camp is added to the membership fee.
If a young person is unable to pay for the cost, then as long as they are willing to meet certain criteria, the Association will consider facilitating their coaching.
You may like to consider comparing the membership cost with buying your own sculling boat ($5-7,000 landed) or sharing the cost of a four-person boat ($26,000 landed).
Two Bermudians have represented Bermuda in rowing at the Olympics - Jim Butterfield, of Ironman fame, sculled for Bermuda in the Munich Olympics and Shelley Pearson in the Rio Olympics, 2016.